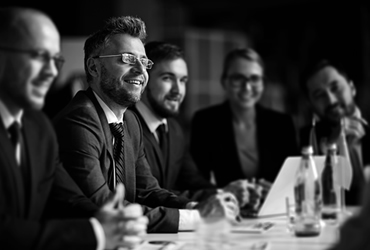 This case study reflects a very common situation – organisations which are run by talented, committed, reliable, uncomplaining and highly efficient individuals who have had little or no management training, yet without whom an sme would be lost.
"I was promoted to Administration Manager, looking after two members of staff, one of whom was underperforming. I had no previous experience managing people, and didn't feel confident dealing with an underperforming member of staff.

Kay has provided me with coaching support for the last year and has supported me to set clear goals and consider new ways of managing a team. She is extremely knowledgeable, professional and approachable. If I ever had any situations that I couldn't manage or wasn't sure how to approach, she was always on hand to offer support and guidance. Kay helped me resolve the issues with the underperforming staff member and was very knowledgeable with HR Guidelines.

During the sessions, Kay also taught me about transactional analysis and peoples ego states – which in turn has helped me realise how I speak to people, and how I should respond to different people in different situations. Kay has also helped me to feel calmer and not to panic. She has provided coaching to me for my personal life to help me manage my worries and address things with a calmer approach.

Kay gave me a lot of new ideas and different ways to help me manage my team and bring them closer together. Since I have been having training sessions with Kay, I feel a lot more confident managing people, dealing with issues, implementing new ideas and monthly meetings to review progress.

I continue to value and apply the results of my coaching sessions with her. I would have no hesitation in recommending her".